Death Star exhaust port cornhole board design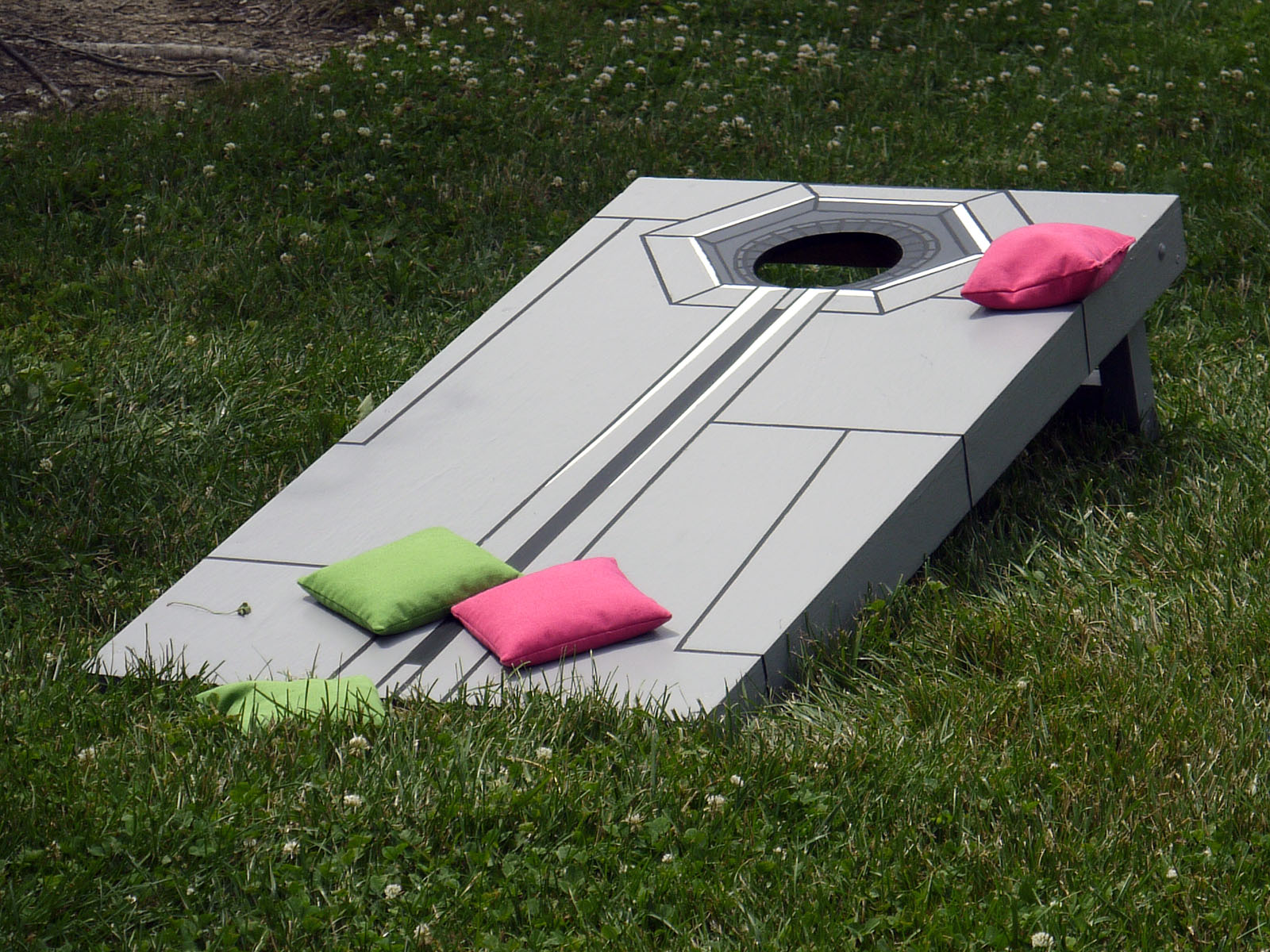 In honor of "May the Fourth" Star Wars Day, here's a DIY family project from a few years ago. We wanted to overhaul our old cornhole set and settled on a "Death Star thermal exhaust port" design — with corn hole bags as the proton torpedoes.
Make your own with this design! Download links below.
These were the steps of this project:
We did visual research of the thermal exhaust port.
We then created a graphic translation to fit a 24" x 48" cornhole board. We wanted a vintage, painted-on design (not photographic) and settled on five solid colors (white, black, and three greys) — just like the 2002 emblem shirts.
Painted the boards with a white primer to completely cover the old design.
Painted the boards light grey.
Printed the design at 100% size by tiling it and assembling a big tiled print. Here's the design pdf at 10% size (8.5" x 11" page size), and here's the design pdf at 100% size (24" 48" page size).
Transferred all of the measurements to the board surface.
Painted the remaining colors, with black last.
One funny thing we discovered is that our cornhole boards were actually made wrong — with the hole center 8" from the back edge instead of 9". (We can't remember where we got these boards!) The pdf above is at the proper spec, with the hole center 9" from the back edge.
Epilogue: At the oldest son's recent wedding, his gift of light sabers to his friends made for a striking photo!