The shirts (backstory here) are finished and have been shipped! Thank you very much to all who ordered; our subframe repair will start soon. Send us a photo of your shirt with your car, and let's see how well the colors match--or not!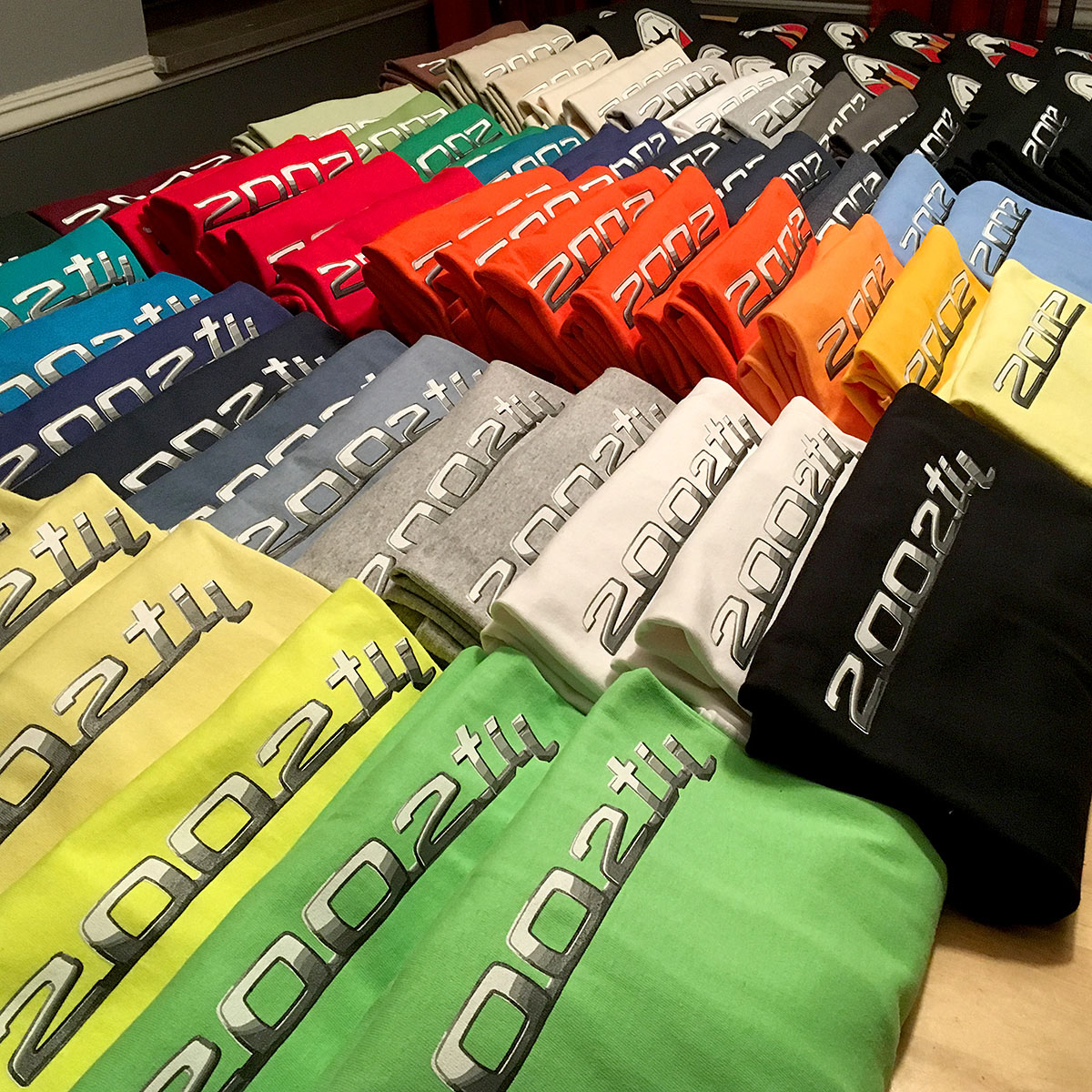 Extra shirts from this print run are available here, along with info on future shirts.
It was great fun to see the shirts on press, with a big thank you to Holli at TB Products.
Video here.