We've been working hard on the E30 to get it to The Vintage, and there's still work to do--with only two days left.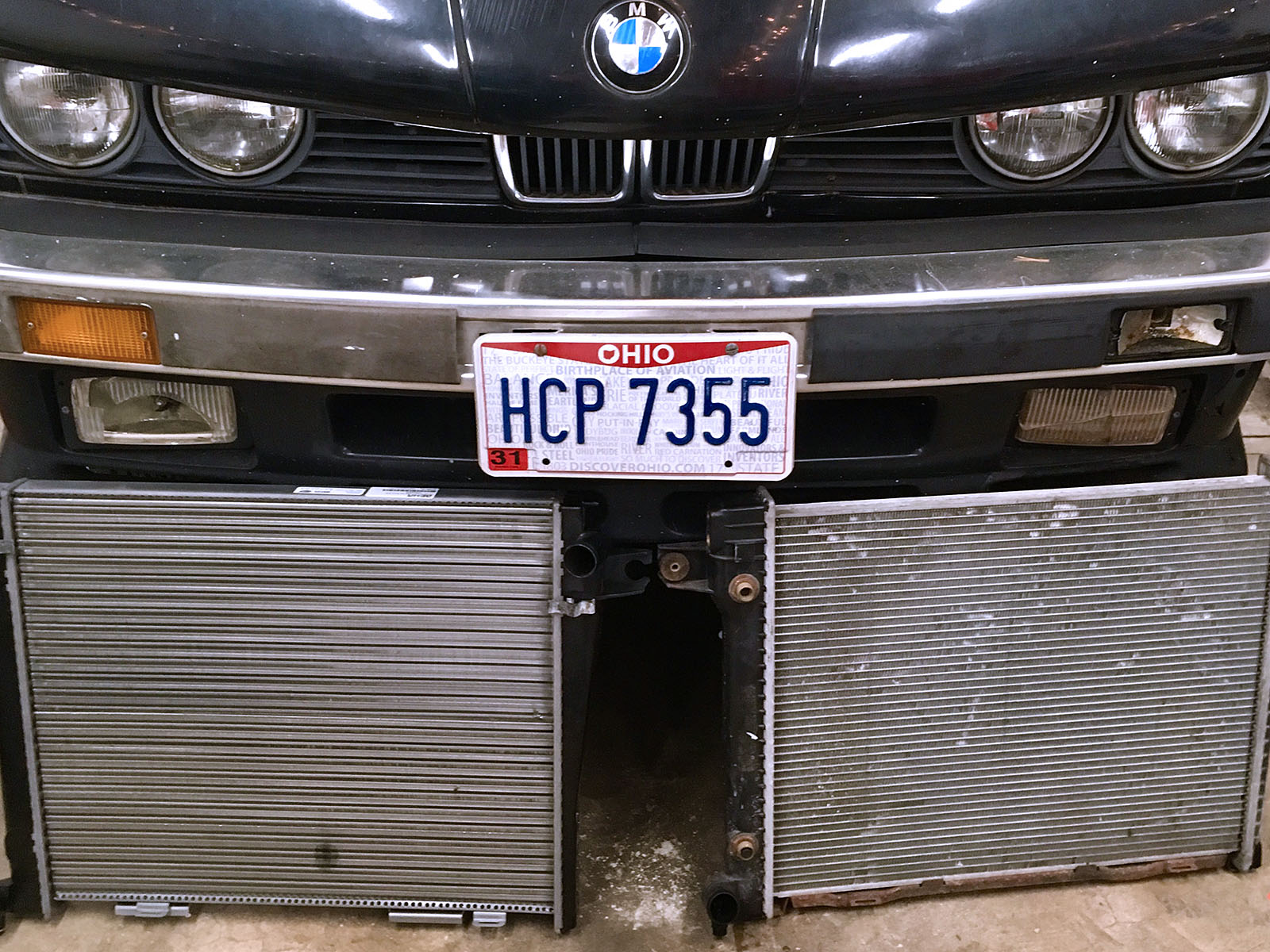 1) Valve Cover Gasket: Adjusted the valves and replaced the gasket; this will hopefully cut down on some of the oil leaks.
2) Cooling system: Replaced the radiator and we think it's all bled and sorted. Last week it overheated from the expansion tank and research said it was either a) air in the hoses (which we thought we had bled out), b) a blown head gasket (so we did the blue chemical Block Tester kit—and it passed), or c) a clogged radiator. Since the radiator was the only part of the cooling system we didn't replace a few months ago, we went ahead and replaced it. Have bled it twice and I think we're good. But, it's only been run in our garage—because…
3) Clutch: Here's the struggle. The old slave cylinder blew last week so we replaced it, but bleeding the new one is proving difficult. (Slave off of the gearbox, bleeder pointed up, and always checking to make sure the reservoir is topped off.) We're now getting a stream of air/fluid mix as we bleed--70/30, mostly air. Also seeing a few air bubbles come into the reservoir from the clutch master cylinder feed line--so wondering if there's a line leak or if the master cylinder is blown as well.